Francisco Sotomayor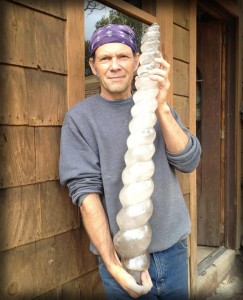 Francisco Sotomayor was born in 1956. He is a self-taught artist who does oil painting, pencil drawing, woodworking, and marble sculpting. Francisco is an advocate of realism and believes in putting the human experience and the human scale at the center of his artistic endeavors.
Francisco's work draws a comparison to the great Master of the Renaissance, Michelangelo and the Master of the Baroque, Gian Lorenzo Bernini, both of whom had influence on Francisco. He has the unique ability to carve out the marble as only Michelangelo did.
The finished surfaces of each sculpture are hidden within the raw block of marble. Francisco's talent allows the sculpture to emerge from the block, a skill unequaled in our time period.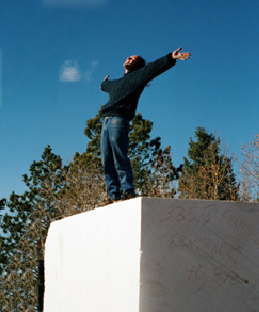 Francisco uses the same techniques in his oil paintings and pencil drawings, producing exquisite realism. Pas de Deux is only Francisco's second marble sculpture and his sixth overall. His creations can be found in art collections all over the world. Francisco specializes in custom designs and commissions using a variety of mediums that convey the realism of the human experience.